Pool Kayaking Session
1 hour session:
£22.50 per session
£80.00 for 4 sessions
All payments are made in advance.
Places subject to availability.
Bring some goggles, nose clip (if you have them), we'll supply all the rest of the kit you'll need.
First time Sea Kayaker?
Kayak pool sessions are 1 hour long and take place at Castletown swimming pool. If you're starting from scratch we will help identify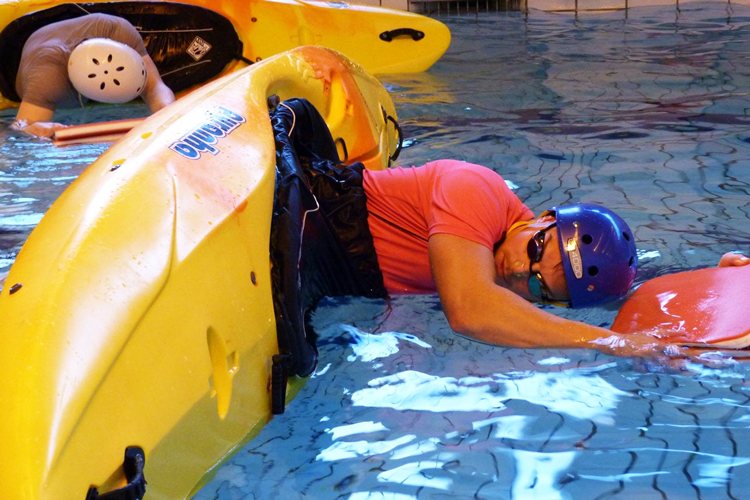 the best steps suited to you and lay out the pathway to improve your kayaking skills.
Master the black art of rolling your kayak or practice your capsizes and feel your confidence increase.
It's important to learn a good rolling technique right from the start as it will benefit your paddling forever.
We will help you learn your roll in a clear swimming pool allowing you to see and have lots of practise under the expert guidance of your coach.
It's not all about rolling the pool sessions can offer wide variety of skills in a safe and fun environment.
KAK (Kayak Action Kids) are fun based kayak sessions covering a wide variety of skills, which are delivered through fun and game activities. Generally children need to be 8 years and above, are able to swim 25 metres and tread water for 1 minute.
You will get wet feet and bottom!