Kids Go Paddling Session
How to get the kids involved in paddling
We generally introduce the kids to a location that has calm water, minimal current and calm winds, so where we start is in protected bays in order to develop kids' skills and reduce stress levels.
Length of Trip
SKIOM feels 45mins to an hour is sufficient for all first trips regardless of age. The session may take longer than an hour once we have had few moments of sitting in the cockpit at the water's edge, introducing the paddle, safety briefing and packing for the adventure
By the time children are about 8 years of age, many are ready to paddle the kayaks, Most are also capable of learning and executing paddling skills.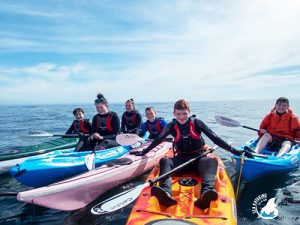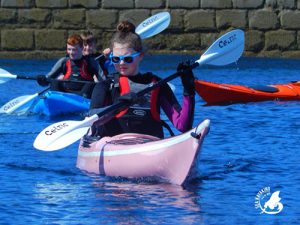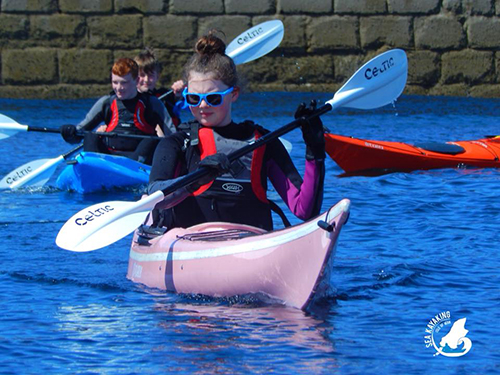 Keeping them occupied
We try to make the adventure as interesting as possible for the Kids,
Exploring caves
Paddling through gullies
Looking for wildlife
Collecting plastic
Games
Fishing
Building shelters/fires
Essential kit to bring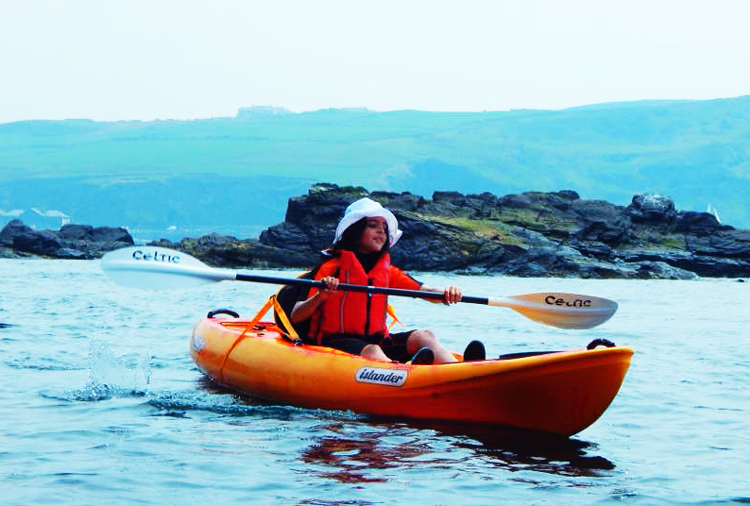 Kids need to be wearing a fitted wetsuit, sensible shoes, and of course food and water, food is never far from a kids mind (nor mine), We will often aim to get somewhere for a picnic,
To get your child start give us a shout, phone, email, social media.
GET INSPIRED GET OUTDOORS