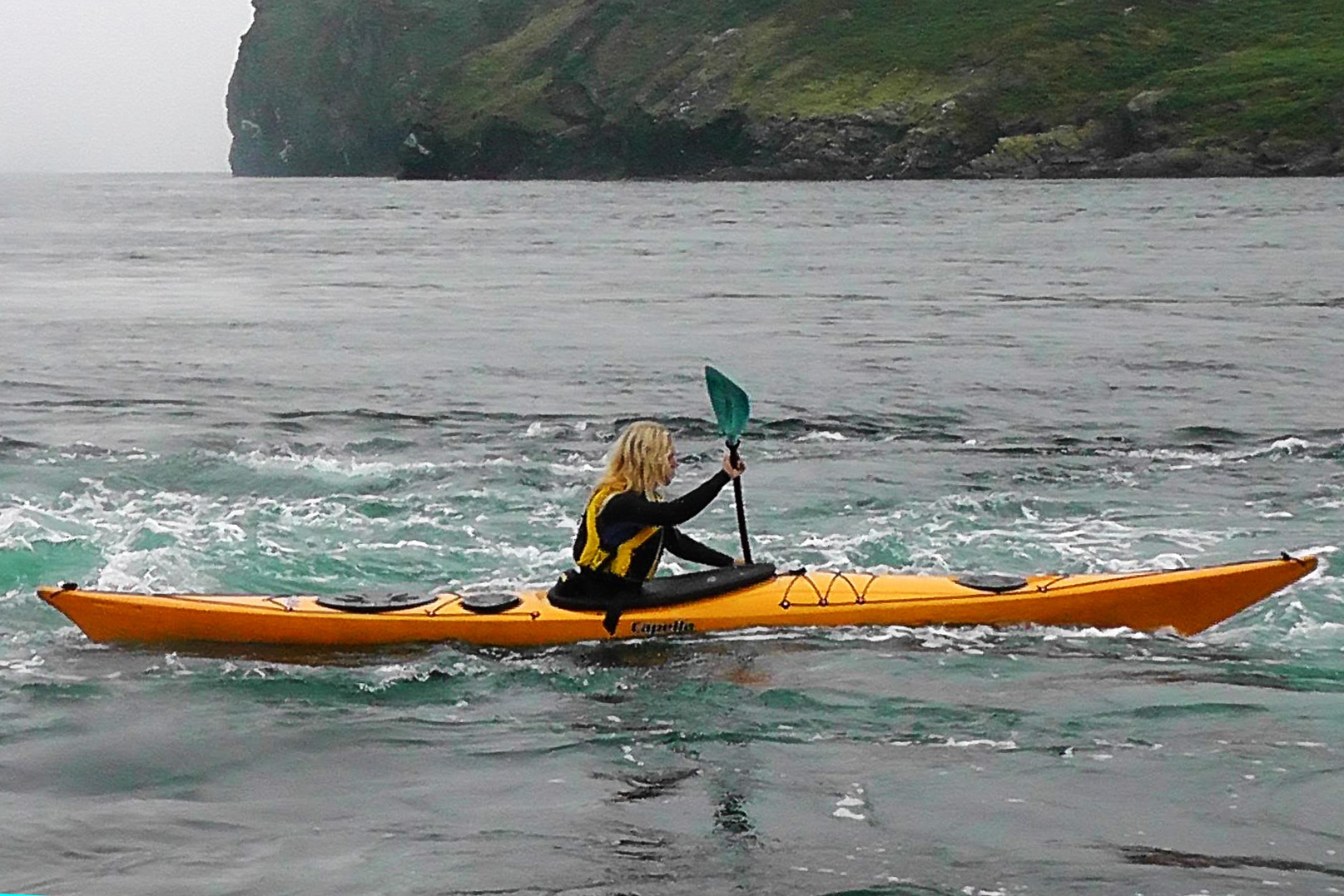 "A Tidal Race is a natural occurrence whereby a fast moving tide passes through a constriction resulting in the formation of waves, eddies and currents".
These tide races / over falls can create some exciting sea conditions. The most popular races are at the south end of the Island and can be found all around the Calf of Man running at different times and directions of the tide.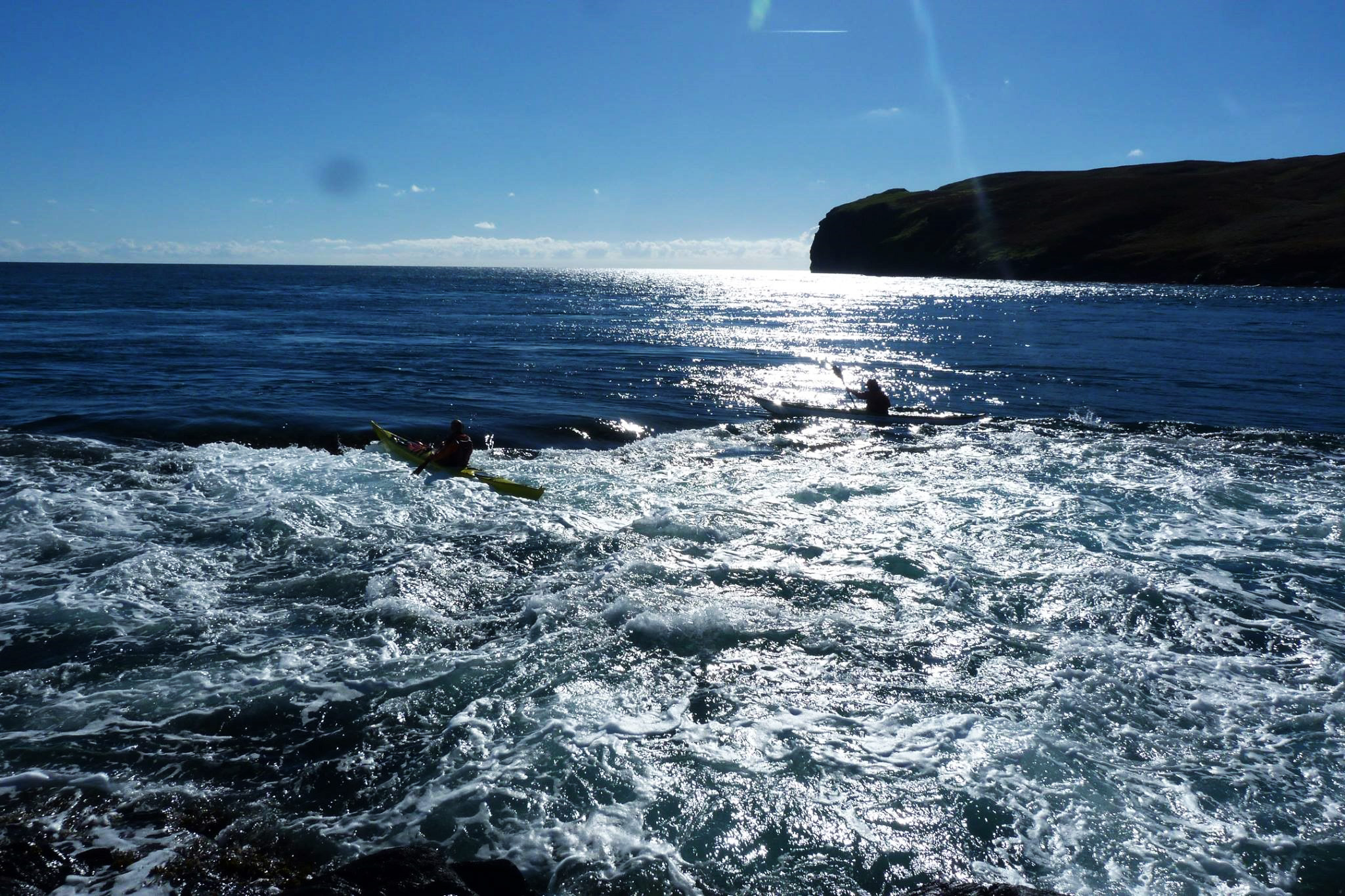 These play spots or training areas can be accessed from a short sea kayak trip from either Port Erin or Port St Mary. Both journeys offer stunning scenery on the way. There is also the option of parking at the Sound Café car park, which will give you almost instant access. PARK + PLAY.
S.K.I.O.M advises that caution is taken when sea kayaking around these areas, it's better to be with a guide or competent sea kayaker.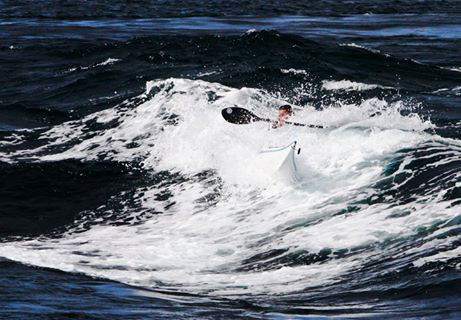 "Respect the wildlife and their habitat"
We have the conditions to offer tide race experiences for beginners to advanced level of sea kayaker. Used correctly tide races can help increase all round skills for sea kayakers.
Stay safe.